Transforming your college or university for student success
Partner with EduStrategy to achieve your change strategy and make a difference in the lives of your students
Book a Discovery Call
Pursue multi-million dollar grants
Help your institution thrive
Struggling to move your college or university forward?
Want to innovate, but tight budgets are keeping you chained to the status quo?

Are student success outcomes not where you want them to be?

Are you passing up opportunities that could help your institution thrive?
National research tells us that, far too often, students leave college without earning a degree or certificate, missing the opportunity to realize their potential, change their lives, and — in some cases — break the cycle of multigenerational poverty. Colleges and universities need to innovate and continuously improve, or you risk contributing to barriers and failing to support student success.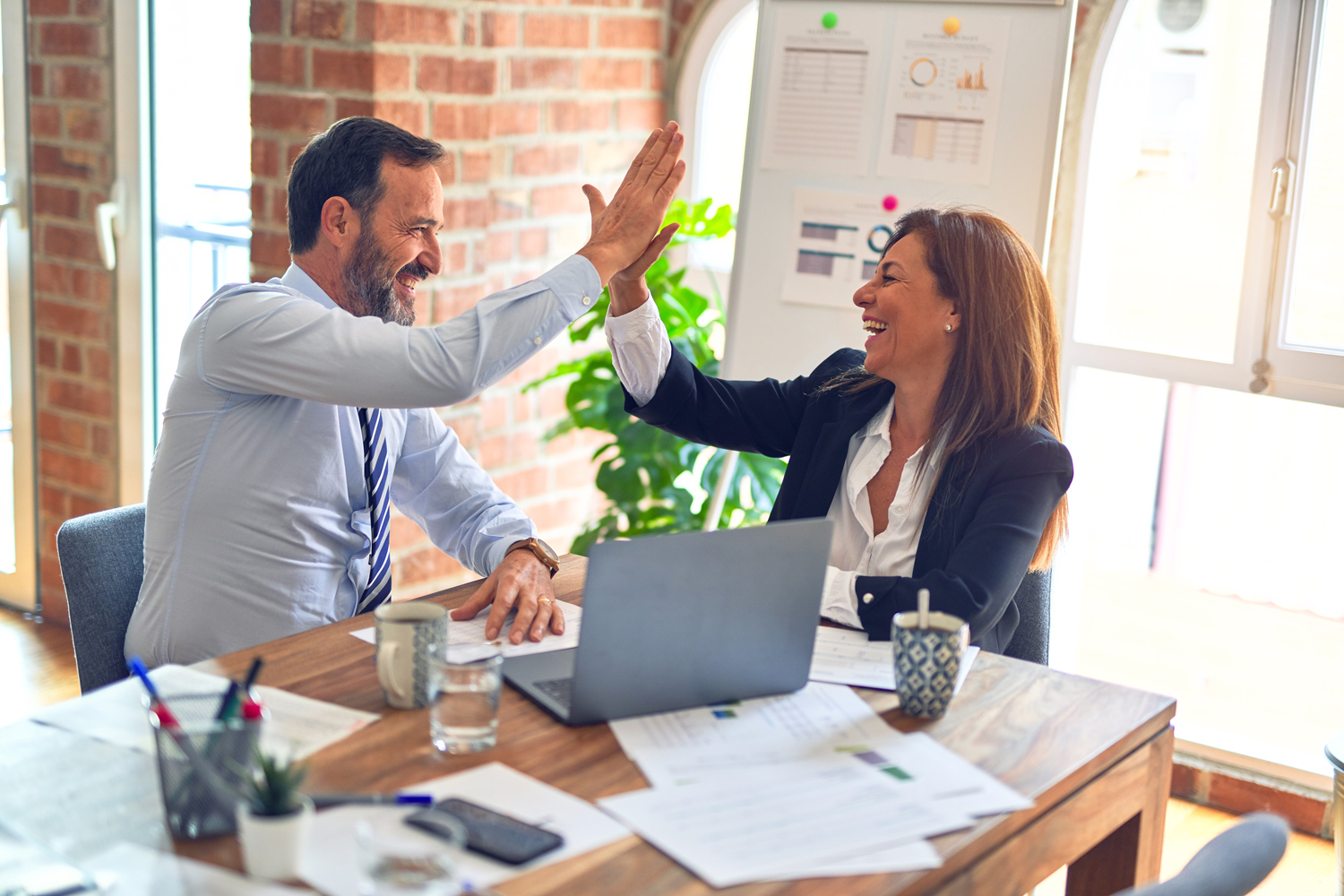 We understand how to innovate, despite limited budgets.
With 20 years of experience in higher education and a track record for sourcing major grants and leveraging evidence-based practices to achieve strategic goals, we can help your institution move forward.
When you partner with EduStrategy, you'll work with experts who know how to guide you through organizational planning, strategic project development, and the human side of change. We'll do the heavy lifting to help you design — and fund — data-informed projects to impact student success and equip your teams to make the changes they need.
Get ready to win major grants and put your strategic priorities into action.
Book a Discovery Call with Laura today!
Book a Discovery Call
Why partner with EduStrategy?
Whether you need help developing strategic projects, securing funding, or measuring your success through evaluation, we'll partner with you every step of the way to help you achieve your goals.
Experience in institutional effectiveness, academic program leadership, and online learning administration
Track record of securing $32 million in grant awards, funded by the U.S. Department of Education (Title III, Title V, HSI STEM), National Science Foundation, and U.S. Economic Development Administration
Cumulative grant evaluation portfolio of $39 million in projects
Ready to create your institution's action plan for success?
Step 1
Book a Discovery Call
Share your strategic priorities, and Laura will walk you through the evidence-based process for achieving them
Step 2
Create an action plan
Get equipped to achieve your college or university's strategic goals
Step 3
Transform your organization
Put your strategic priorities into action and measure the increase in your students' success
"Dr. Laura Friesenborg is, by far, the best grant proposal developer I've ever worked with. She is highly organized, brilliant, and creative. Her experience and expertise in innovative program design, logic models, and evaluation is beneficial to any grant-writing effort.

Dr. Friesenborg makes complex data easy to understand. Through her phenomenal work, we have been awarded large-scale, multi-year competitive government grants."

Dr. Rita Ali, Vice President of Workforce and Diversity

Illinois Central College